Lisa was able to connect with my family members, her ability is unreal. I feel so much lighter knowing my loved ones are out there!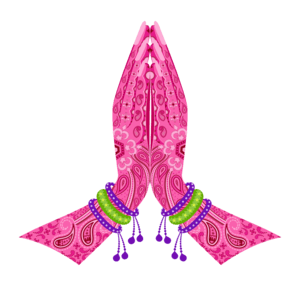 Psychic Medium Testimonials
In January 2018, I had a spirit reading as well as an oracle reading with Lisa. I had both my brother and father come through to share with me validations an messages. My brother came through first and sais he had wished we were closer when he was alive, but of all our siblings he felt closest to me. What is so interesting about that comment is that my sister had a reaing in colorado a few months prior and she received a similar message saying he wished he was closer to her too when he was living. Now that is a coincidence you can't ignore. He shared he had a message for his wife. He wanted to be sure she would move on with her life and asked me to be sure I shared the message that she should sell the house so she can move forward and begin anew. He died of cancer in the prime of his life with a newborn of 6 months. It was important for him to be sure she would not dwell on his loss by being stuck in all her memories.
My father then came through and validated himself with comments about his fishing gear in the garage, and yes it is all still there untouched to this day. It did not stop there. Lisa did a reading for my sweet cat that had passed, and I had a broken heart over her tragic illness and passing. My cat shared with Lisa that she had seen me wash all her bedding and put it right back as if she was coming back tomorrow. I was too traumatized from her loss to get rid of her things from my room. The message there was to put away the items so my other cat could heal and feel loved. I did not understand the gravity of how my pain was making my other cat miserable.
The impact of Lisa's messages and validations were so spot on and they allowed me to begin the healing process I needed but did not want to pay attention to. For my Oracle card reading, I found that the cards were so applicable to what was happening in my current situations. My reading shared that in terms of prosperity, the concerns I have now will be addressed in the future and will all be okay. Having retired in June and adjusting to my new life could not be more spot on. Financial adjustments for my future are at the top of my mind.
Healing is the best gift anyone can give and Lisa does that so willingly! Light and love to you.
​​​Gina B
Foster City, CA
Lisa changed my life! I went to her for Chakra Balancing and I received so much more. It was an emotional an enlightening spiritual journey. I was able to hear from my loved ones with messages that I will cherish forever. Since seeing Lisa, I feel much calmer, focused and balanced. I will be seeing her again and have recommended her to many friends and co-workers. Thank you for opening me up to a whole new world. I'm forever grateful.
Donna
Redwood City, CA
Hi Lisa,
1.The energy balance was so powerful for me. I really felt so grounded. Both physically, mentally, and spiritually, I felt so rejuvenated, and I think about our session often. I was refreshed and found new ways to approach my daily tasks. It helped me realize how I need to trust myself and feel worthy in every step I take.
2. Many messages really gave me more peace and clarity. The walkthrough you took me through to cleanse my heart chakra was powerful. I felt like I could visually connect to my spiritual temple and feel my green emerald heart shine. I also felt like it was very powerful for me to ground myself by shooting down my root chakra to the center of the earth. It kept me from floating away due to my worries. I also felt how much love and care I need to provide myself when cleansing the solar plexus and heart chakras. I would love to do another session at some point soon. Thank you again for everything. Christopher
I was excited to meet with Lisa to talk about my spirituality but did not epect anyone to come through from the other side. I was so touched when my Grandfather, who had passed before I was born, wanted to reach out to me. It was an emotional experience and I'm so glad to now know a piece of me stems from him. Lisa and I also got in touch with my chakras, and read oracle cards which pertained to my life currently.
​​​​​​​Tawni
San Mateo, CA
Working with Lisa Silverman has been a revelation of clarity to move forward in areas of my life! I so prospered from the chakra cleansing! Here, I received the healing I needed as Lisa guided me on how to turn my chakra's back onto their full healing and protective potential, one by one. Lisa also taught me how to ground myself to ignite the full power of my chakras through visualization and positive imagery. Not only did Lisa provide me a tremendous healing, she set forth the stage for me to learn how to better take care of myself in the future. I highly recommend the chakra cleansing as it jump-started me into 2021 in a most powerful manner! In addition, I have found all of Lisa's services and gifts to be life-changing and bring tremendous clarity to my future!​​​​​​​
Terri G.
New York
I just wanted to follow up to say what an amazing session Katie and I had with you last week. It was so healing… I haven't stopped thinking about it. I also wanted to let you know that our session prompted me to follow up with the coroner's office on the official cause of death for my mom and you were RIGHT it was an overdose! I would love to do another session with you. I was wondering if you do any work with past lives/past life connection, and with helping people connect with their spirit guide? Thanks again!
Caity
I had a Psychic Mediumship session with Lisa and was a little nervous about what to expect. She made me feel relaxed and comfortable. During our session, I was able to connect with my grandparents, my uncle, and then my father, who passed just 9 months ago. It was very comforting and I just felt love. It gave me the insight I needed and helped release some of the weight I'be been carrying. I am grateful for Lisa's gift and look forward to working with her again soon.
Shanon
Chicago, IL
Lisa gave me my first reading about three years ago. The first person that came forward was my mother's mother, whom Lisa verified she died when i was 16 years old. Right then I knew she was right on, so we kept going forward. Lisa was able to connect to my mother, my father, and eventually my brother came through, he was saving the best for last. Him and I were best friends at the time of his accident. My experience during this reading was unbelievably amazing, I remember afterwards, both of us were so jazzed at the fact Lisa was able to connect with my family members. Her ability is unreal. I have been carrying my brothers grief for many years, and have been carrying a dark cloud that was definitely lifted after this experience. I feel so much lighter knowing that my loved ones are out there, we just have to look for the signs and messages.
My brother shared with me, he wants me to let it go and feel lighter. He told Lisa he sends me feathers all the time (which is true, I see feathers everywhere!!) Now I know it is true, I look for those signs and it is so comforting, my heart is much lighter.
​​​Vicky R
Oakley, CA
My sister's cat was missing for 2 days and we were very worried that he would not return home. My sister was overwhelmed with grief and very emotional. I called Lisa for help and she immediately connected with the cat and could "see" him across the street from my sister's house. She said that the cat is waiting for your sister. I immediately called my sister, who rushed home and found the cat exactly where Lisa had said he would be. It truly felt like a miracle for our family. My sister was so grateful, there were tears of joy. She told me that she did not believe in "this stuff", but now has a new sense of knowing that there are people like Lisa who can tune into energy and help us in these tough times. Thank you so much to Lisa for using her gifts to help us when we thought we had lost a dear family member. You also gave my sister the gift of understanding that there are things that cannot be explained that bring us the ultimate love and peace.
​​​Jennifer
San Francsico, CA
A friend referred me to Lisa, and my skeptical brain was silenced within moments of meeting her. I communicated with my deceased uncle, aunt, grandma, and my beautiful dog. The feelings and facts communicated to me through Lisa were incredibly accurate and insightful, and they gave me so much peace. When the session was over, I really felt like I had just had coffee with these dear loved ones. She's truly amazing. Oh, and she's also super warm and kind! Please, let her share her gift with you!
​​​Brandon
Pleasonton, CA
I found Lisa through a friend of my mother's, who had a beautiful reading with Lisa. I've had two sessions with Lisa, and both times I left feeling that my loved ones most definitely came through. There were a lot of unanswered questions surrounding my loved ones' passing, and I felt I received the clarification I was looking for. Lisa takes her time and doesn't make you feel rushed during your session- she makes sure you receive whatever it is you need. She is warm and instantly makes you feel comfortable, creating a safe space and enjoyable experience.
Lisa
Redwood City, CA
Lisa has helped me tremendously. I've been going through a lot and usually I am pretty good at staying positive. But the last few months have been incredibly difficult. Lisa removed the heavy weight from my heart. And channeled my mom from beyond, and told me things that gave me more clarity and peace. I still worry about things, but Lisa instilled in me how to find answers within myself. She helped love myself more. I deeply recommend her services.
Sasha
San Mateo, CA
My daughter referred me to Lisa and in the beginning, I was nervous, because I did not know what to expect. Through her communication, I was able to talk to my brother, and many other relatives that I was very glad to hear from. This experience was very rewarding and gave me a piece of mind to hear from my loved ones
Zuni
San Mateo, CA
A session with Lisa is to be transported to new conversations with loved ones who've passed and can now communicate on an even deeper level than they could in life. Lisa is caring and compassionate and loves connecting with people. And she's the real deal, the things she communicates she couldn't have known. I was able to communicate with my parents and my sister, and even though my parents had not passed very long ago, they had already gained perspective. Lisa was also able to talk about objects I had from them, that they appreciated my using. It was a very healing experience.
Louis W.
Connecticut
Lisa is very gifted and amazing. She provides such a loving space for healing and connecting with loved ones who have crossed over to the other side. In my first session, my grandmother showed up and shared the messages that were healing to me and my family. She helped me see deeper into my areas of stuckness and helped me clear my chakras to help me transform so that I could move forward. I always leave feeling clear and light after my sessions. I highly recommend her.
Anna​​​​​​
San Carlos, CA
Contact Us!
We'd love to hear your feedback on your personal experience with Lisa! Write your message here and your testimonial may be featured on this website with your approval! We look forward to hearing from you. Xo